Sustainable development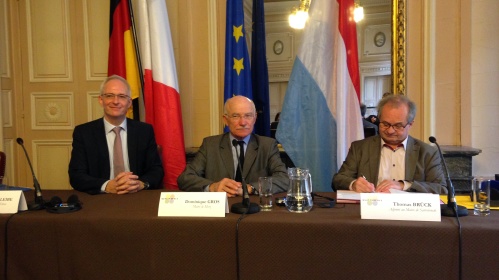 Energy
In line with the 2015 Paris Climate Change conference, Luxembourg, Metz, Saarbrücken and Trier are stepping up cooperation in the energy and climate change field.
Fair Trade
Since 2012, the four QuattroPole cities have all held the title of Fair Trade Town or Fair Trade Zone. This network of cities is the first cross-border Fair Trade network in Europe.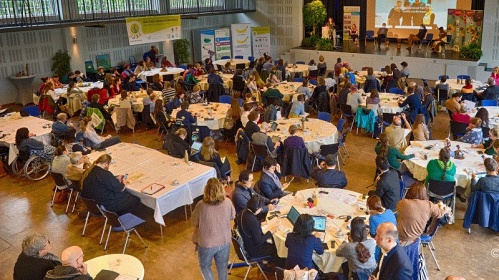 11th International Fair Trade Towns Conference
"Fair Trade Across Generations" was the slogan of the 11th International Fair Trade Towns Conference, which was held from 14 to 17 September in Saarbrücken, and to a lesser extent in the three other QuattroPole cities: Luxembourg, Metz and Trier.
Altogether, over 310 participants from 25 countries came together for talks, themed soirées and tours to learn about this cross-border region, previously unheard of in the area of Fair Trade, and to discuss the sustainable development goals of the United Nations.
QuattroPole is the first cross-border network of cities to organise this kind of event on an international scale. The majority of the conferences and meetings took place in Saarbrücken, while tours and talks were organised in the other three cities.
The conference was organised by the QuattroPole Fair Trade projects group which includes the following associations: Fair Trade Lëtzebuerg, Artisans du Monde Metz, Fairtrade Initiative Saarbrücken and the Lokale Agenda 21, in collaboration with the three national Fair Trade Towns campaigns.
Green Travel
QuattroPole is developing discussions on the theme of Travelling by Bike in Luxembourg, Metz, Saarbrücken and Trier.
An initial discussion meeting was held at the beginning of 2018 to present each city's efforts in favour of cycling and the infrastructure being provided.