Bilingual tourist guide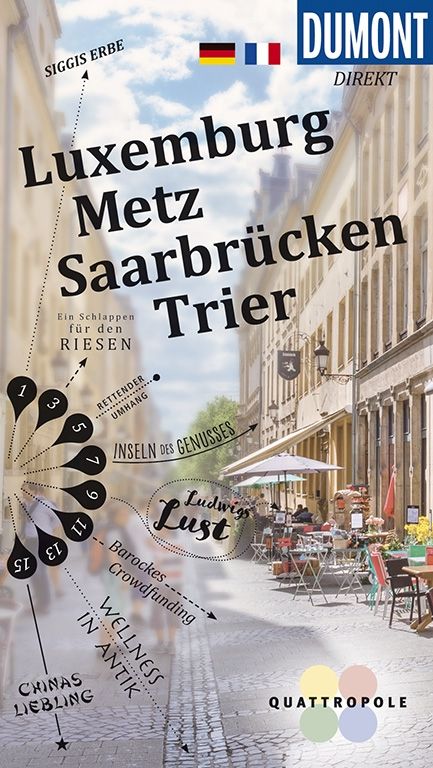 The QuattroPole bilingual tourist guide, the big event of the first half of 2018, is available from bookshops in Luxembourg, France and German-speaking countries since summer 2018. QuattroPole has worked with German publisher MairDumont, the German and European leader in the field of tourist information, known for such guidebooks as the Marco Polo series and for its ADAC atlases, among many others.
The QuattroPole tourist guide figured in the "Dumont direkt" series, and immediately immerses the reader in the unmissable attractions of the QuattroPole cities, through its 16 "direkt" chapters. Based on themes for each city, it points readers to the best sites to visit, as well as where to eat, sleep and have a drink.